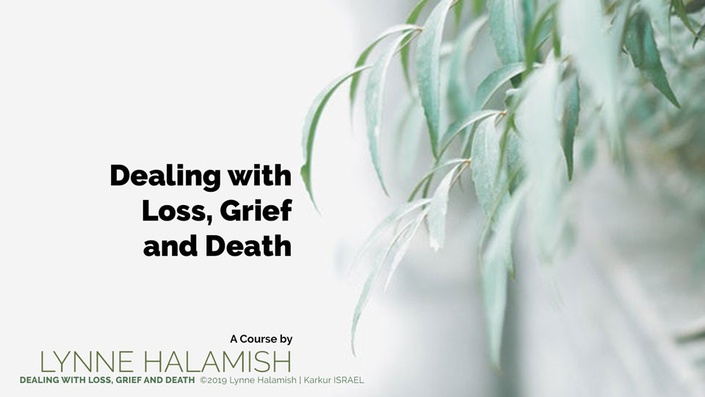 Dealing with Loss, Grief, and Death
An overview course for health care professionals and volunteers who deal with people facing loss, grief, or death and their families.
Watch Promo
Enroll in Course
As a nurse in a cancer ward, Nancy wants to connect meaningfully and comfort her patients, but she does not know how.
Whether you're a
medical professional, a hospice worker, a social worker, clergy or even a financial planner

working with clients, you want to connect with your patients / clients in a meaningful way.
Sometimes adjusting your perspective and behavior can make all the difference to the dying person.
It is just a matter of training...
It's not enough to focus on medical information alone. We still need to
be still | listen | be present.
What separates a confident communicator from a fearful one is sometimes taking a step back to identify your own fears, and then provide a safe framework for your patient to express his/her fears.
Do you wish to
improve your effectiveness

in communicating with those who are facing death?
Do you want to have
increased confidence

—using tools you can learn from an experienced practitioner?
The first step is understanding taboos and identifying your own fears.
You can ask much better questions when you can really "hear" your patient instead of react to your own inner voice.
Do you want more precise language when talking about death?
What does it mean to give your patient "the stage"?
What are words with "an echo of death"?
How do you identify a "framework" for your patient to work out her end-of-life decisions in?
What is normal Grief? How do you know if you are dealing with chronic grief?
Can you help your patient "say goodbye"?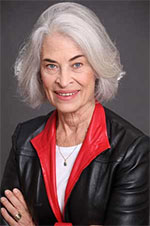 Who is Lynne Halamish to be telling you all this?
This is Lynne Halamish, and she has been giving people the tools to deal with those suffering with Loss, Grief, and Death since 1975.
Lynne On Lynne:
For as long as I can remember, I've loved helping people. It was after a particularly painful experience with my very elderly and failing grandfather when I was quite young that …
Fun fact: I'm actually one of the first to graduate with a degree in Thanatology in the US!
Most of my career has been in Israel dealing with hospital personnel, hospice workers and volunteers, debriefing groups after incidents, and doing individual counseling.
There are so many different cultures here in Israel, I feel that I have encountered every type of person and every kind of situation over the many years of counseling.
With this unique background, I have adopted a storytelling style of teaching which breaks down tough-to-grasp concepts in ways that literally anyone can understand.
One of the greatest fears of my clients is just how to say the right thing, how to demonstrate listening, how to truly be a help and comfort.
As I've come to know so many clients, I've distilled what I would consider "tools" that take the dread and fear out of some of these meetings with chronically ill people. And it helps.
Over the last years, I have been going abroad to deliver workshops and seminars sharing tools and practices. After so many years in this field, I have more to offer than ever before – but how can I reach those who need the information?
So I decided to combine my passion for teaching, my down-to-earth, storytelling approach and my years of counseling experience, to create the foundational course to help you gain better results with patients.
Lynne has co-authored a book on grief entitled The Weeping Willow.

INTRODUCING OUR PILOT COURSE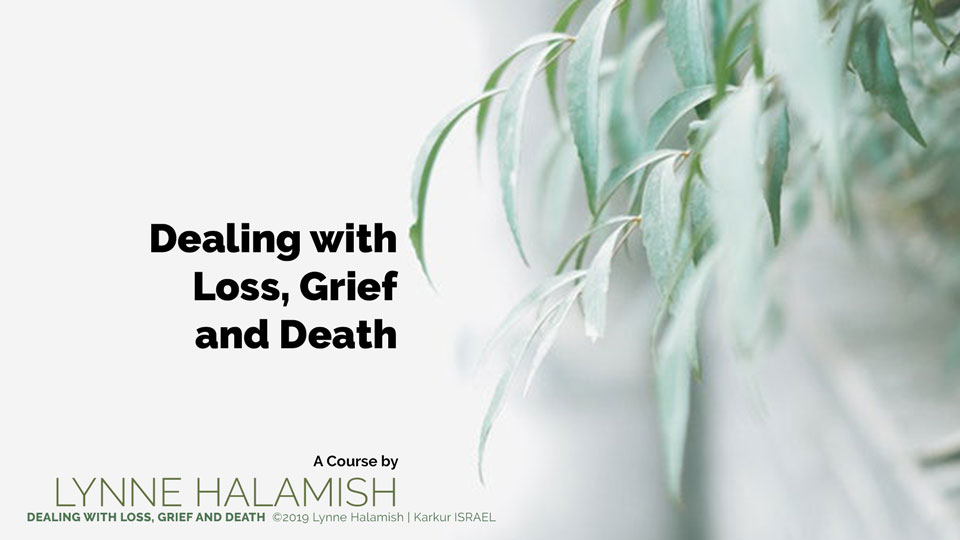 Dealing with Loss, Grief, and Death is an
instant access online course

designed for Medical Professionals, Hospice Workers, Volunteers, Social Workers, Clergy and anyone else dealing with people who are dying to give them a proven set of tools they can use with confidence.
Through a series of bite-sized, engaging video lessons, each of the five modules create a logical progression.
It takes you from discovering your own fears, all the way to creating a framework in which your patient will feel safe to share.
Along the way, you'll realize that you can succeed in minimizing your fears and helping patients with the same.
If you want the tools that give you confidence and also comfort those you deal with, you need to start this training for your own sake and your patients for years to come.
Learning how to give facts to patients is one thing --
giving the facts in a respectful and comforting way

is quite another.
Yes, I am ready to Enroll in the course:
Dealing with Loss, Grief, and Death
As an experienced trainer, I know I can provide a bonus to give you an even better experience: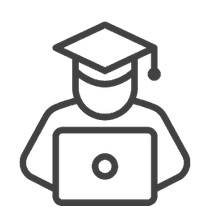 Live Q & A Calls.
Two live Q & A calls for personalized feedback and mentorship.
I recognize that there will always be questions that are better answered on camera.
As a Lynne Halamish Courses student, you'll have the opportunity to participate in two live Q & A calls with me.
The first call will be scheduled about 2 weeks after the enrollment cut-off date. You will be notified about the date and time via email.

The calls will be recorded and yours to listen back to on-line at your convenience in case you are not available for the live call.
Here's everything you'll receive when you enroll in Dealing with Loss, Grief, and Death:
1. Dealing with Loss, Grief, and Death - the Online Course
Five highly actionable, easy-to-implement foundation video lessons that will help you identify, understand and gain language to communicate comfort.
Plus bonus

2. Two Coaching Calls
The opportunity to participate in two live Q & A style coaching calls.
"This [course] reduced my fears of talking about death"
- Genia [about another of Lynne's courses]
"I have gained both the 'tools' and the confidence to give excellent care and counsel to our bereaved families"
- Pastor Evan Thomas
Frequently Asked Questions
When does the course start and finish?
The course starts after the enrollment period and never ends! It is a completely self-paced online course - you decide when you start and when you finish. After enrollment closes new students will not be added until the next enrollment period. This way we can plan the 2 Live, online coaching sessions for the current class.
How long do I have access to the course?
How does lifetime access sound? After enrolling, you have unlimited access to this course for as long as you like - across any and all devices you own.
How much time do I need to devote to the course?
We recognize that different people like to learn in different ways. If you're someone who likes to dive in and find your answer to a specific question, you can do just that. Alternatively, if you prefer to set aside chunks of time for your learning and development, you can binge the modules Netflix style and easily watch it in a few hours.
I'm enrolled! What happens next?
As soon as you've enrolled, you'll receive two emails from me via my company name, Lynne Halamish. The first will confirm that you have been enrolled in Dealing with Loss, Grief, and Death and the second entitled: "How to redeem your course: Dealing with Loss, Grief, and Death" will ask you to confirm your email address and set a password to enable you to access the course securely.